Maya The Bee
Maya is a little bee like no other bee you'll ever see! A real non-conformist, her thirst for adventure has led her out of her hive and into the meadow beyond. She's as free as a...bee can be! The world is just too big and too fascinating to tie Maya down to the mundane and orderly life of the hive.
For Maya, the natural beauty of the world outside is an endless delight for the senses! Her bravery, wits and insatiable curiosity lead her to discover all the joys and unexpected adventures of life off the beaten path. Together with her best friends Flip and Willy, she explores a wonderful, colorful world, one full of magic and exciting encounters.
Discover the characters
Maya The Bee
Hi I'm Maya!
I love freedom! That's why I live in the meadow, not in the hive. Sleeping in a flower under the stars, playing leap-mushroom...
That's what I call living! We have lots of fun with my friends Shelby the snail, Max the worm... and Willy, of course! Ah, Willy! He's super lazy and he lovvves food! But he's the best friend in the world. Together we go off on adventures! I love to discover new and beautiful spots in the meadow... We're always sure to find a funny beetle or a mysterious earwig!
Hi I'm Willy!
ZZZZ … huh? What?
Is it my turn to say something?
Well, I'm Willy. I don't like cleaning my cell or studying flowers much! So when Maya comes to get me to play, I'm really happy to get out of the hive. And there are always some great flowers to gather pollen from on the way, yum! It's a little scary sometimes, especially when you meet up with a frog who wants to swallow you whole! Good thing Maya always finds ways to get us out of trouble!
Hi I'm Flip!
My name is Flip!
I'm a happy vagabond: I go wherever the wind and my long grasshopper's legs take me... with my bundle and my violin! I've watched over Maya since she was born. Nature is full of surprises and mysteries and I help Maya to understand them. For example, I know how rainbows appear or how to make itching powder (with some briar).
Hi I'm Ben!
Hello, I'm Ben. I travel all over the place with my ball of dung… doodoo actually! That's right, I'm a dung beetle! It might be disgusting to you but it cleans up the meadow. And I think my lovely ball of dung smells wonderful!
You have to have pretty strong muscles to push a huge ball like that! So sometimes I give Maya a hand when she needs it. One day, I'll be as strong as my uncle Kurt.
Hi I'm Miss Cassandra!
Dear children, I am Miss Cassandra, the hive's school mistress. I like everything to be serious and organized but it's not always the case with Willy! Just look at him over there! He's taking a nap in his cell instead of doing his homework...
Hi I'm Shelby!
My name is Shelby. My friends say I'm always complaining. Bah, they don't realize how tough it is to be a snail! Ha!
I'm always the last one to get there when there's a race. It's not fair! Bah... But when I decide to do something, nothing can stop me. I have a tough shell!
One day, I'd like to fly. Maybe Maya could help me make my dream come true?
Hi I'm the Queen!
Distinguished salutations to you! I am the Queen of the bees and I rule over the hive.
If you only knew everything there is to do! Deciding where to store the mimosa honey, tasting the royal jelly, laying my eggs.
Whew! I'll confess a little secret: even though I'm not supposed to, I sometimes feel like escaping outside ... and joining Maya to have fun in the meadow!
Hi I'm Thekla!
Come closer, come closer. I won't eat you, hehe!
Ouch, ow! My darn joints are hurting. I'm getting older. Actually, it's been ages since I've caught an insect in my web. And it's rare for an insect to get caught in it. Maya little Maya is always helping them out of it. Grr!
Say, are you sure you don't want to come a little closer?
Hi I'm Max!
Hi there... I... huh, I don't like to talk too much because I'm a little shy. I'm Max. I don't come out from the ground very much because my skin is so sensitive. Also... I am a little scared of being outside. Don't laugh, but once a bird even took me up in its nest! Good thing I can always count on Maya to help me in situations like that! In exchange, I guide Maya when she explores the meadow's underground tunnels.
Take my word for it, as an earthworm I know a thing or two about tunnels!
GALLERY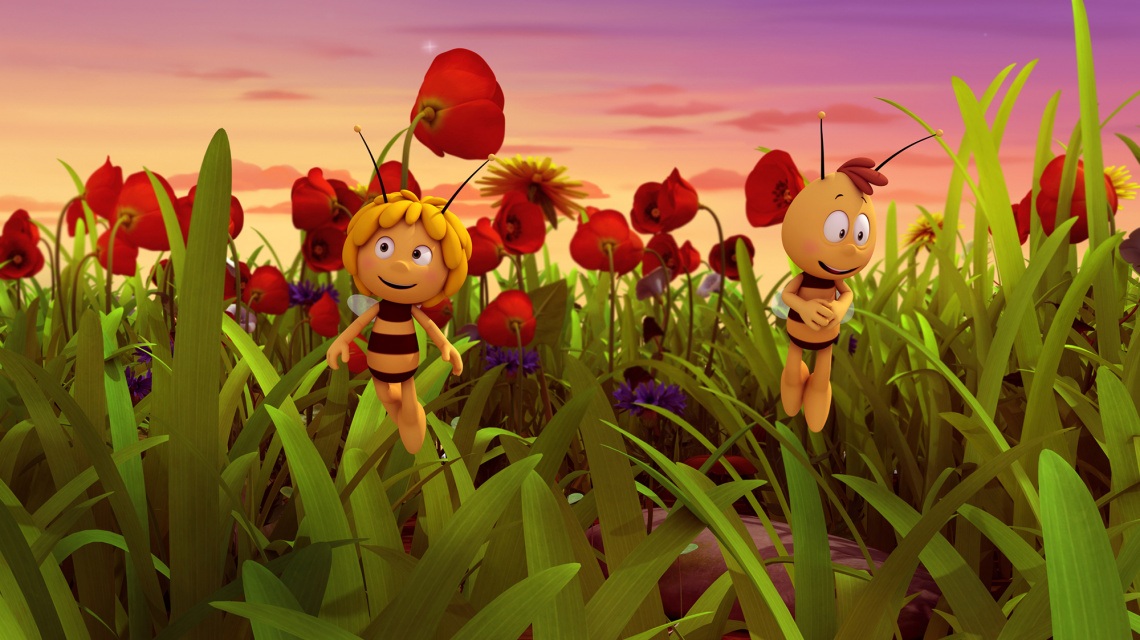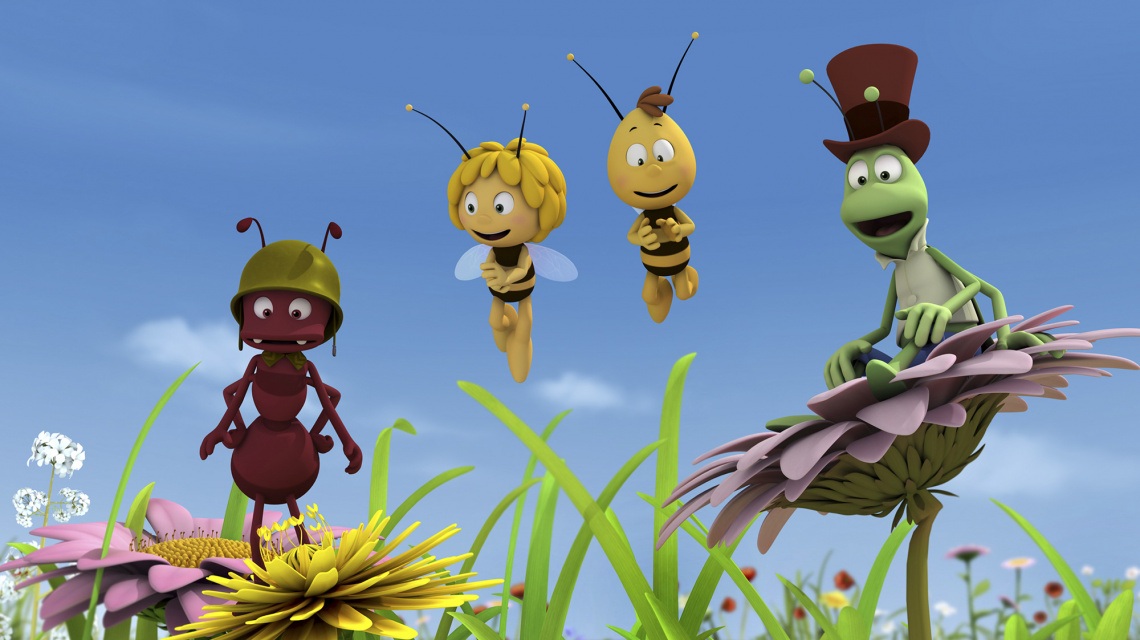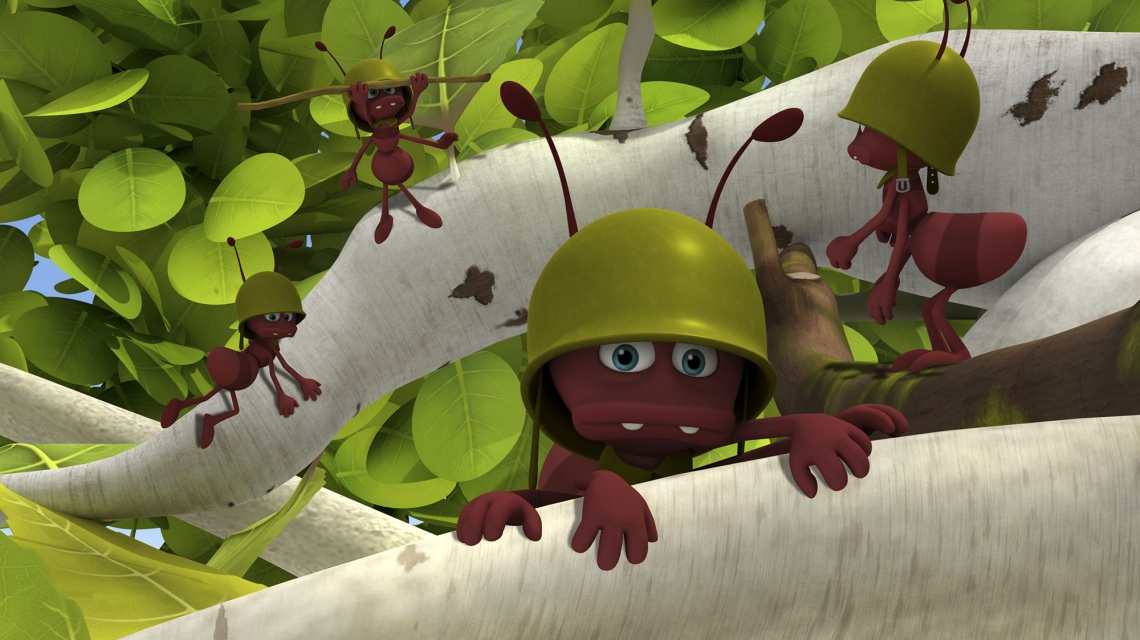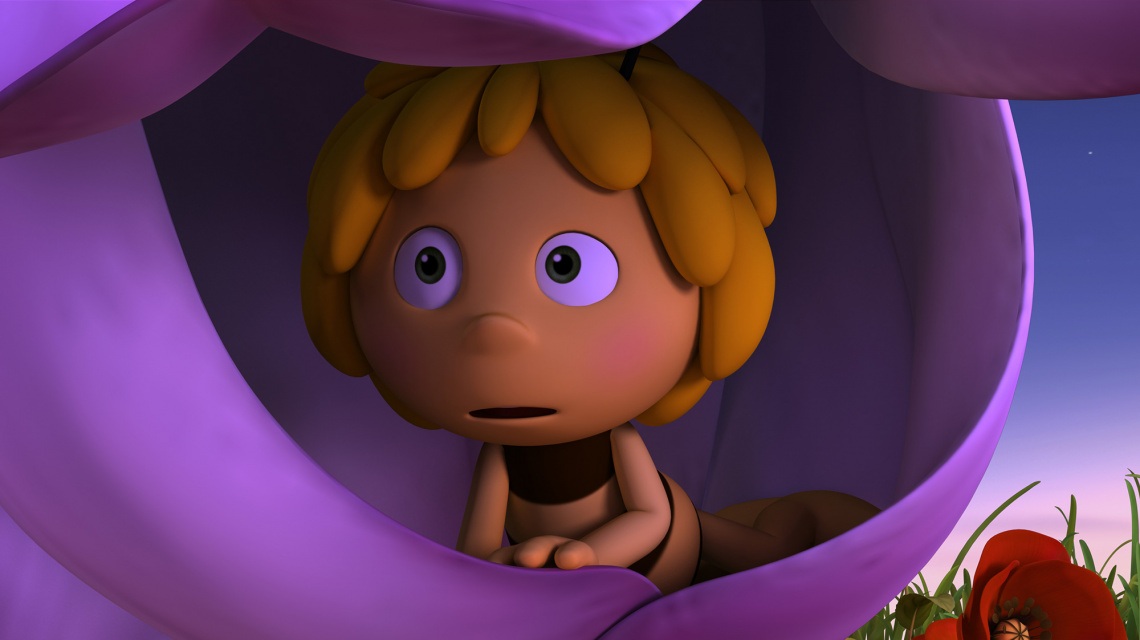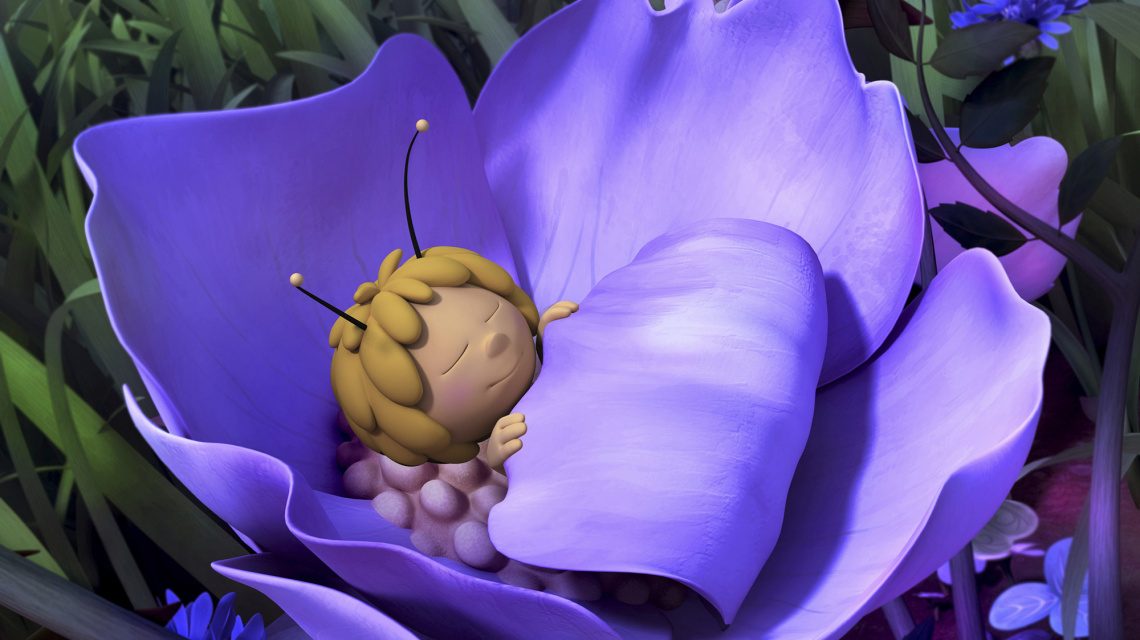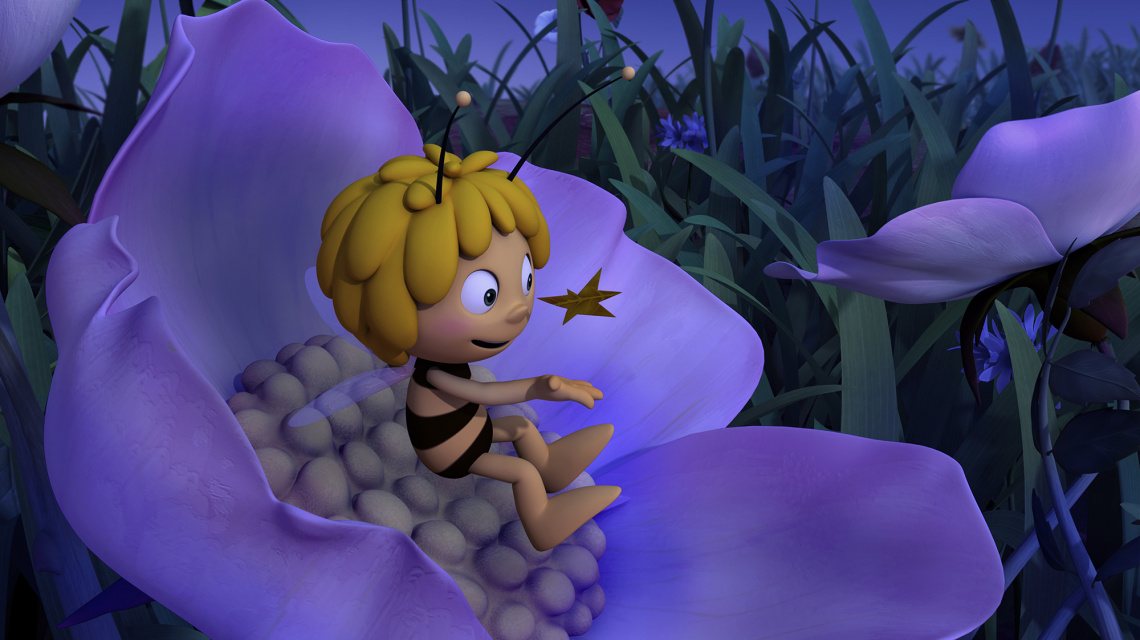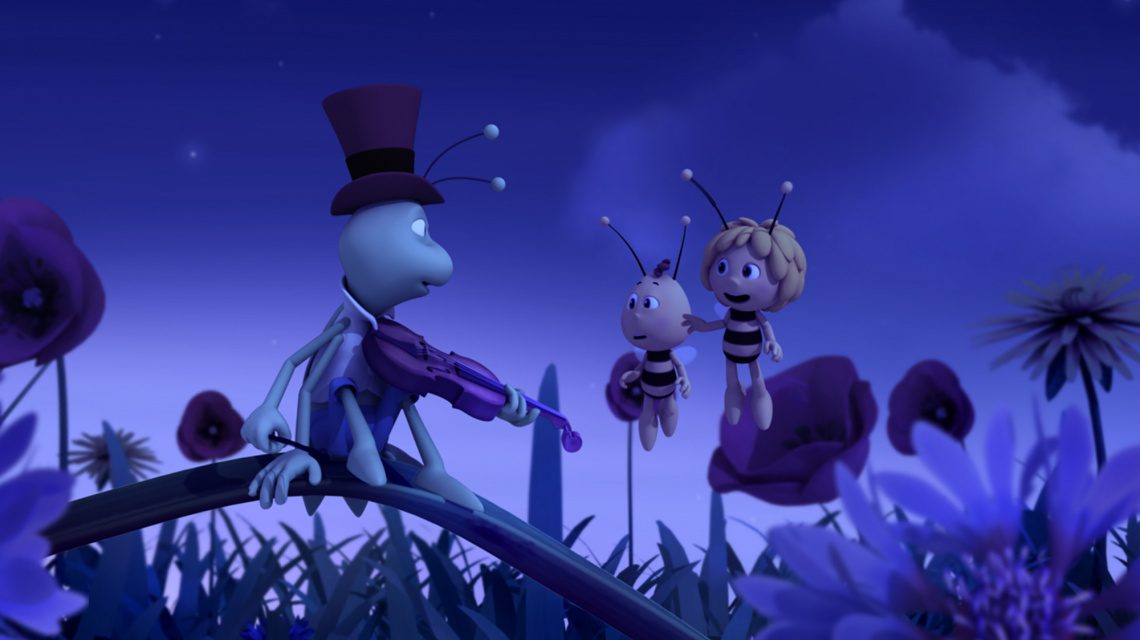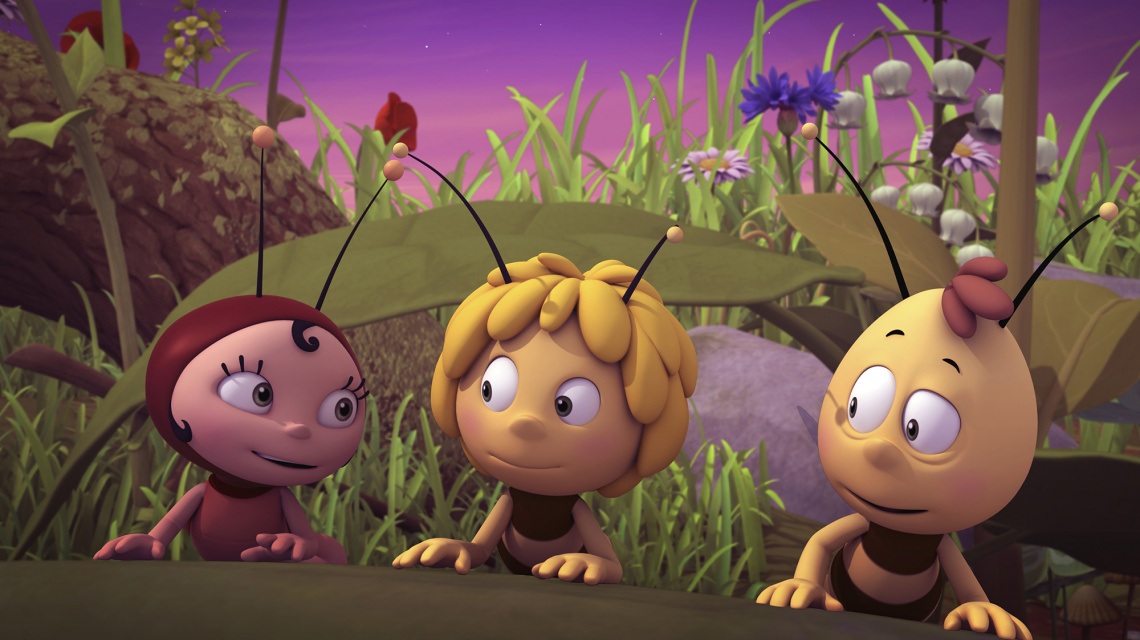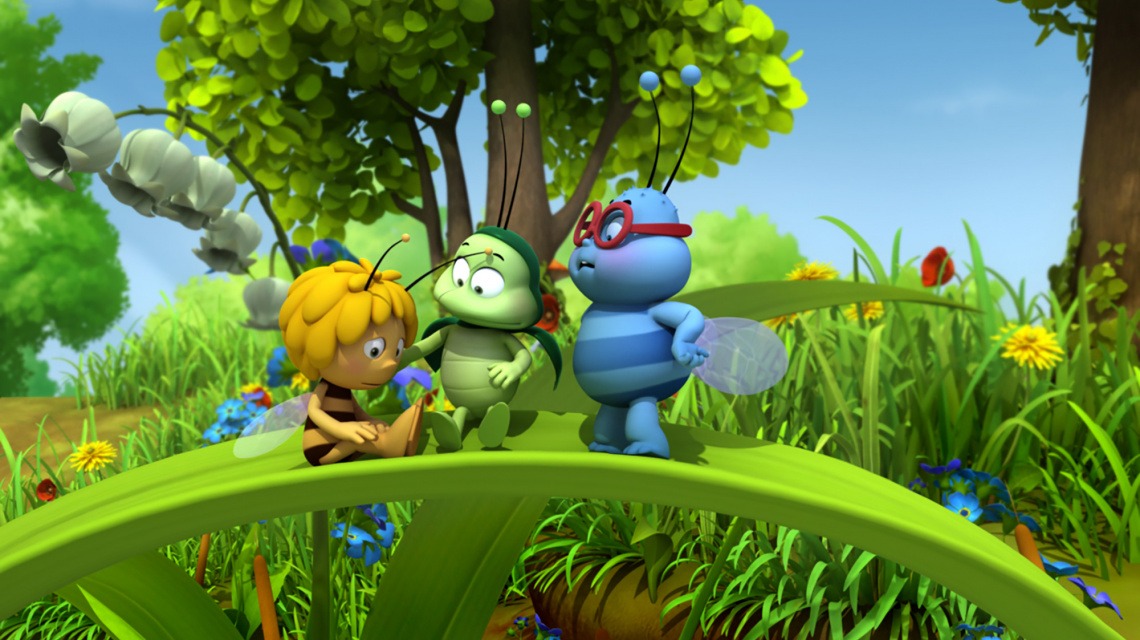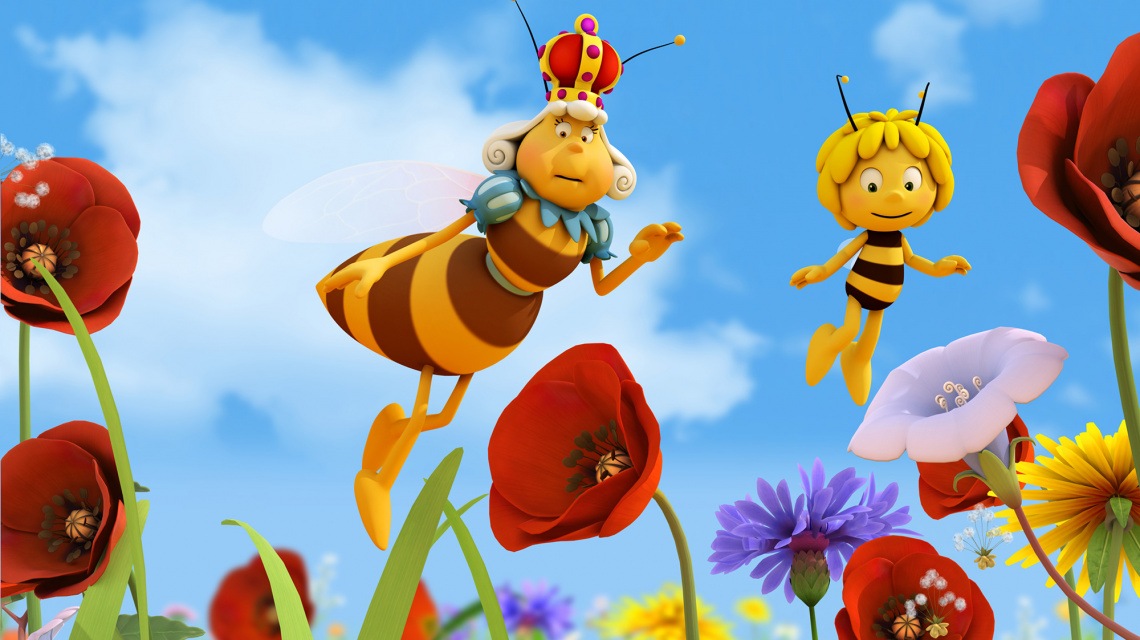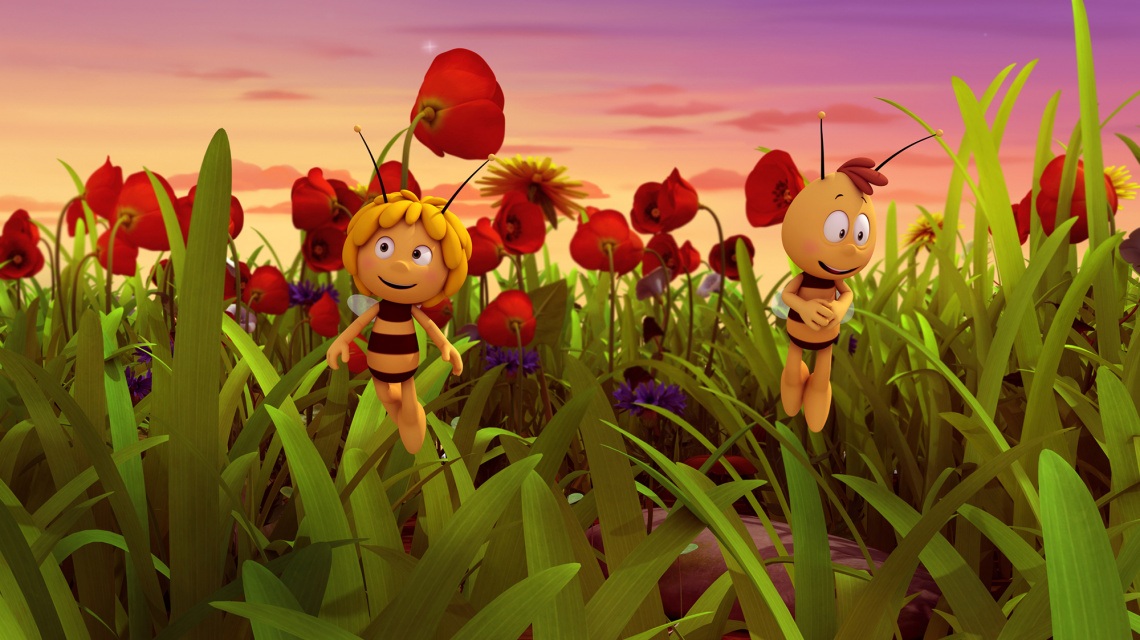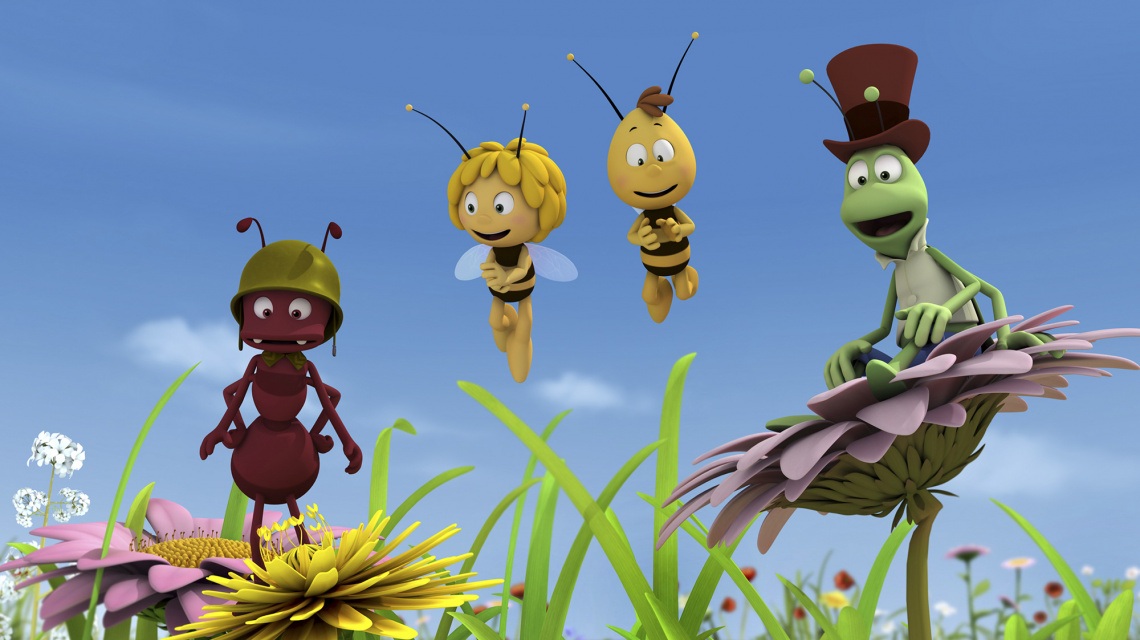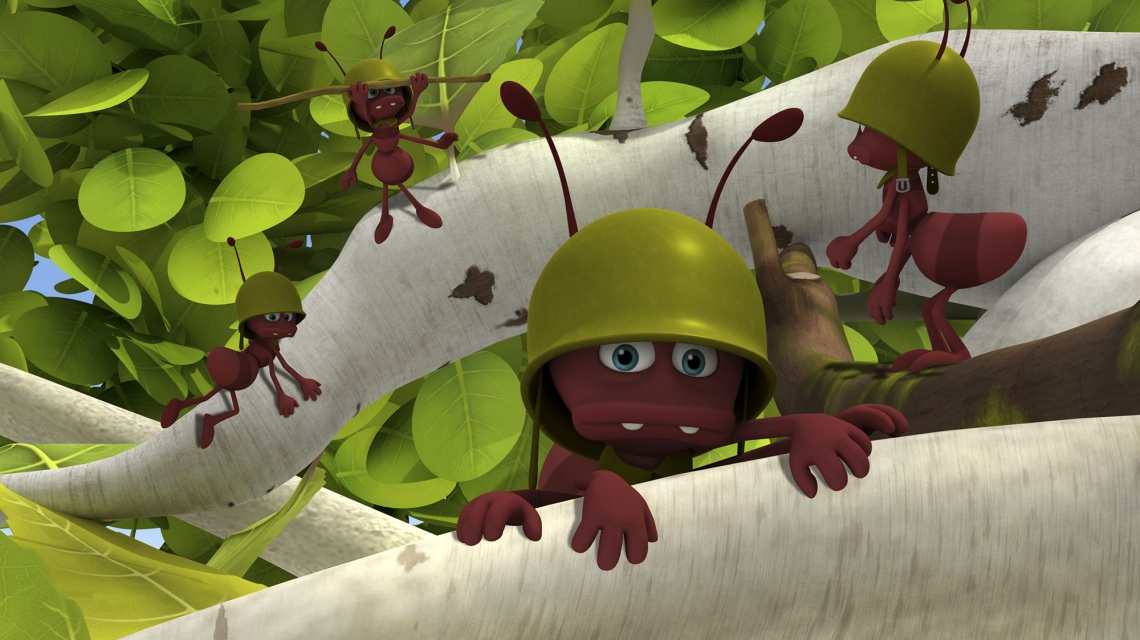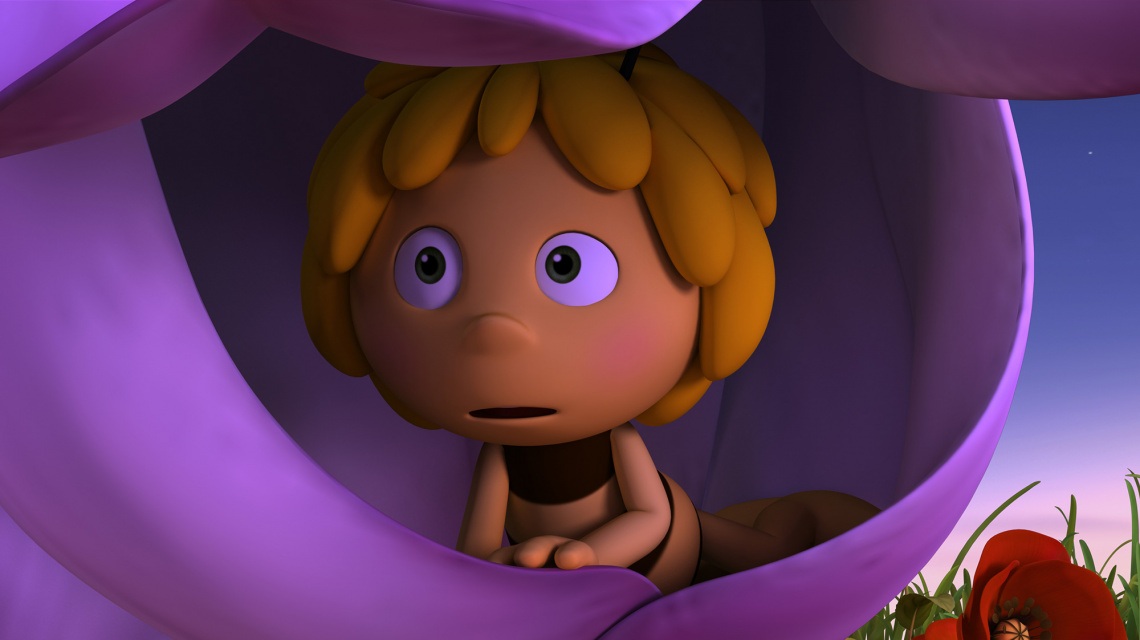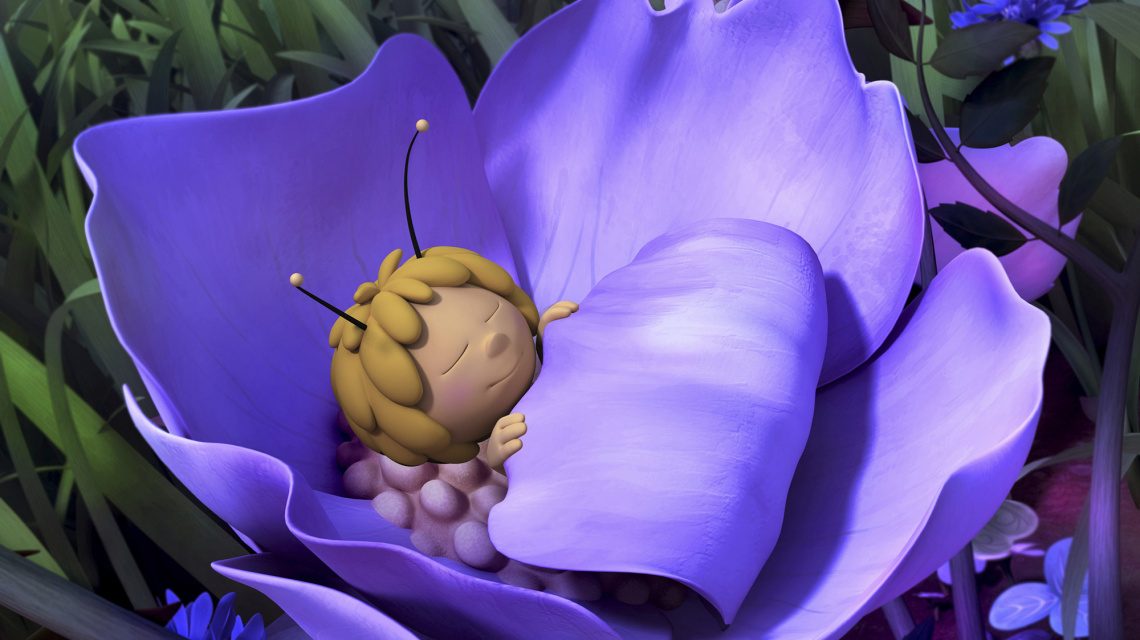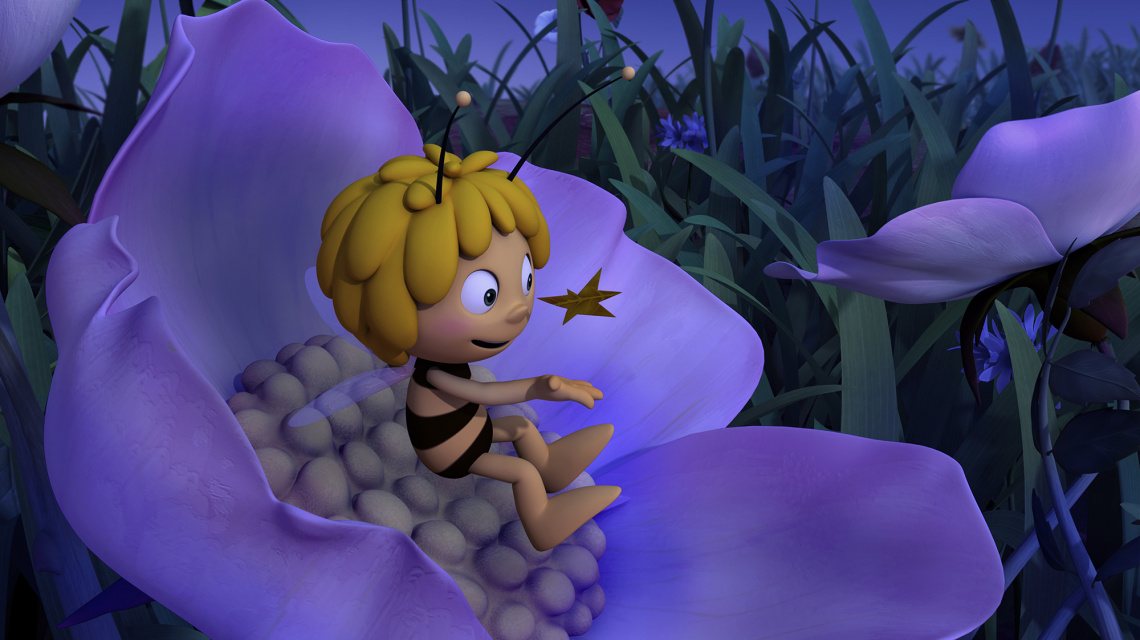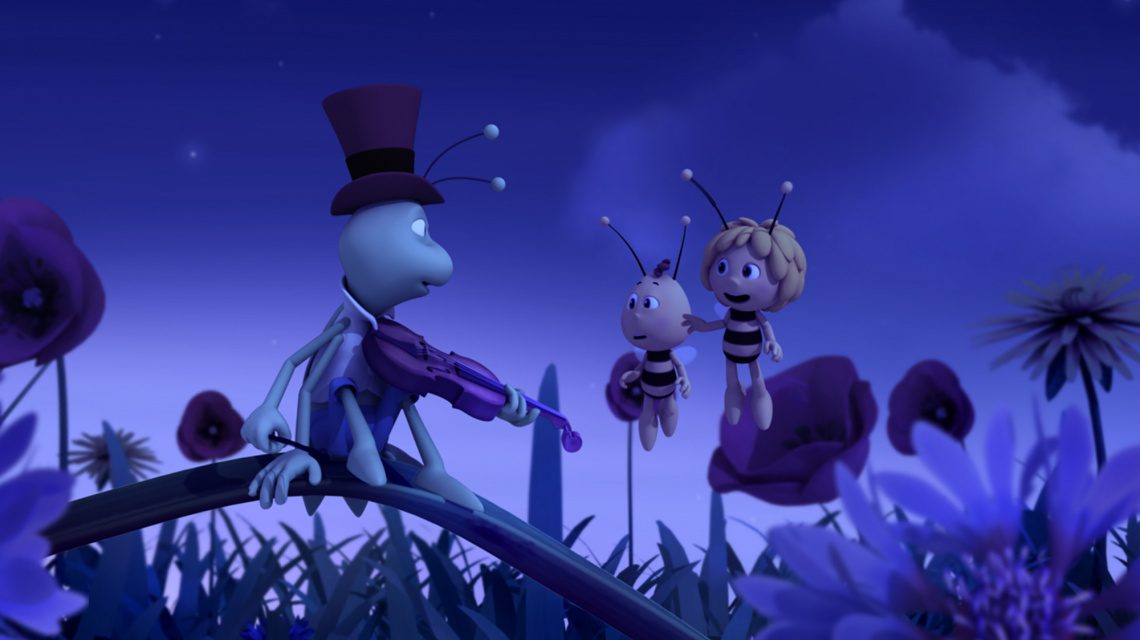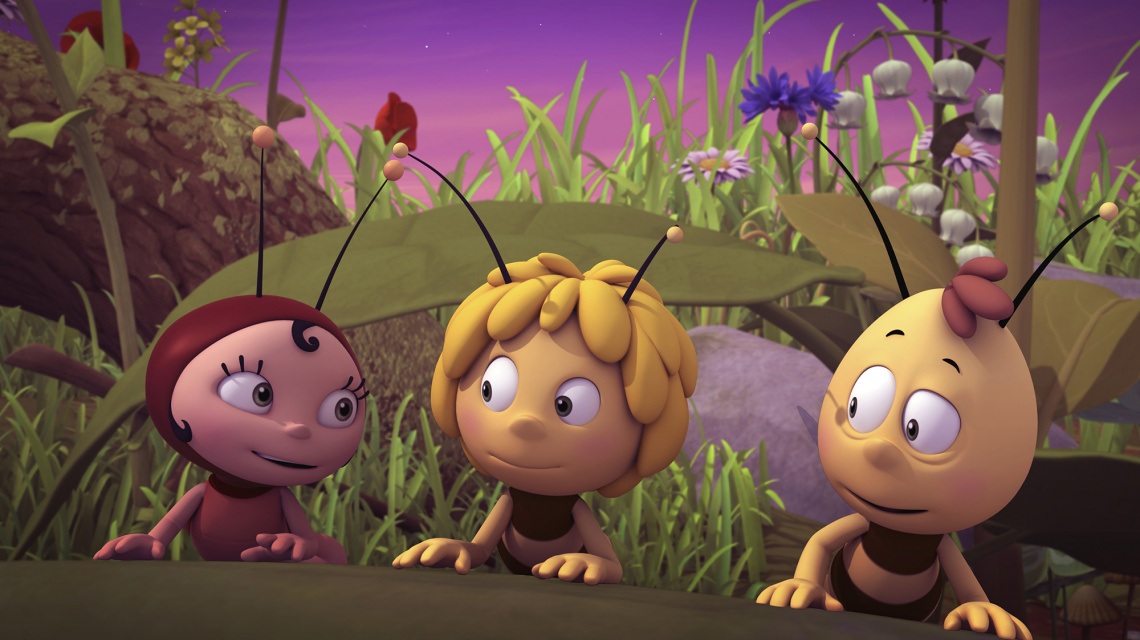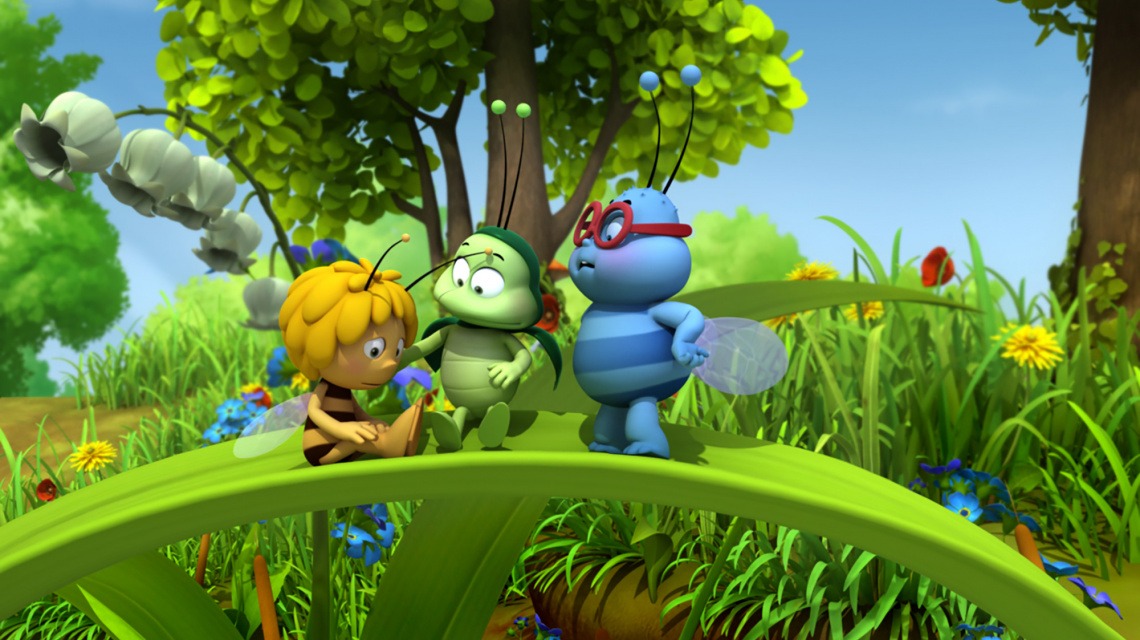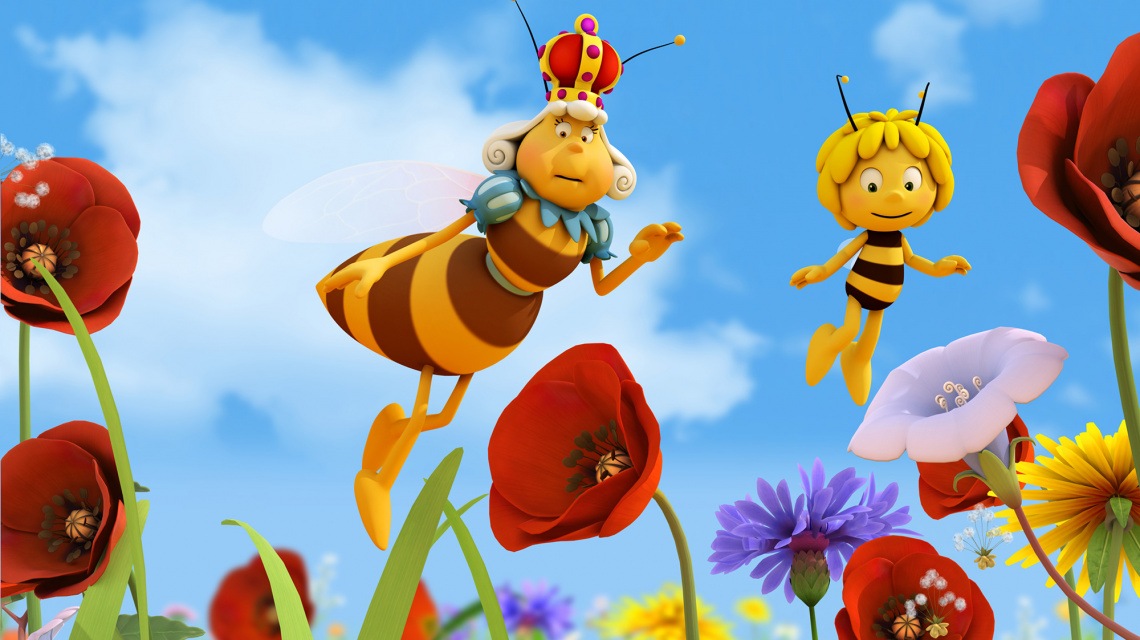 Enjoy all the adventures of Maya the Bee and her funny friends!
In this app you will find all the episodes of the popular TV series, great mini-games, coloring pages and stickers you can collect in your album.
Download the app for free and receive the following features:
three TV episodes
four mini-games
all the coloring pages
a sticker album